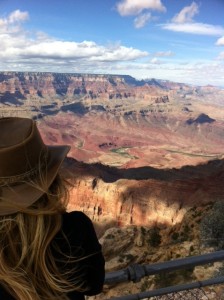 Today I sat at my desk and finally dug through papers since November. Â Yep, November. Â And I must admit it felt nice to catch up but my mind was 350 miles away … at the bottom of the Grand Canyon.
My first love is the R2R2R, no lie. Â I can't wait to wonder when the Supai Tunnel will magically appear on a dusty summer say. Â Or I can't wait to see a tourist on Bright Angel, that means the top is within reach.
But an increasing love of mine is the Colorado River, until recently for me a beautiful green ribbon through our trek. Â But 100 miles from Lee's Ferry to Phantom Ranch on the river last year cured all of that. Â Wow. Â I get it.
If you can hike the Grand Canyon, great. Â If you can whitewater raft it, good for you! Â They were the most relaxing days I have ever spent. Â No phones, no electricity, no fire, no deadlines, no illusion that we control anything about our lives except the next rapids around the bend. Â I wasn't hungry, tired, or thirsty. Â I took a ton of beer but didn't want it and I never got a buzz – there wasn't anything to come down from. Â  Â Rejoining civilization and all the noise, lights, and pollution made me feel odd. Â It was pure peace down there.
So today I am looking forward to the end of a 24 mile day, or a 50 mile weekend, with my friends in less than 4 months. Â But I know I will be on the river weeks before that and I just, can't, wait.
So if you get to vote whether to save the Confluence of the Colorado River and the Little Colorado River – SAVE IT. Â It is magical, spiritual, and in my personal opinion any development would destroy it forever. Â Leave it be.
I have to go buy new hiking shoes, some hiking poles (bent mine), Â and replace my bladder filters (no doubt some alien is growing in there since last summer). Â See you on the trails, much work to be done.
GCJ